Murders in Itamar fuel extremism on both sides

By  Rabbi Dow Marmur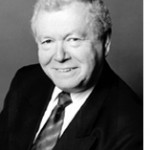 JERUSALEM–Terrorist attacks are unpredictable, but in Israel they tend to happen especially whenever there're signs of movements toward peace with the Palestinians. Though there's no evidence as yet that the attack last Friday night on the Jewish settlement of Itamar near Nablus in the West Bank, which took the lives of parents and three of their six children, was the work of an organized group (even though one has taken responsibility for it), the effect is bound to impede renewed negotiations for which both sides seem to have been preparing prior to the attack.
            Though the Palestinian West Bank media strongly condemned it, in Hamas-led Gaza they hailed it as a great victory and celebrated it by handing out candy to children. This kind of information, in turn, strengthens those on the Israeli right who don't want to negotiate with the Palestinians. Those in the center may concur in support.       
Settlers have already attacked a nearby Palestinian village in retaliation. Even more ominously, some Israeli politicians may use the incident to show that it's futile to negotiate without a fundamental change of heart on the part of the Palestinians. And there's no evidence of that, even though Israel got from Palestinian leaders standard expressions of regret and a promise to cooperate in finding the culprits.
Most Israelis are critical of the kind of anti-Israel education that students in Palestinian schools are getting. They say that it breeds hatred and thus encourages terrorism. But the prospect of a radical change of attitudes on both sides (!), though most desirable, isn't on the cards at present. One can only hope that, should it come to direct talks, the agenda will deal with practical issues rather than seek to transform cultural habits. In other words, should it ever come to peace, it'll be a cold one.
But that's still infinitely better than no peace. In view of the current turmoil in Egypt, Israelis are warming to, even being nostalgic about, the cold peace with Egypt and hoping that it'll survive the turmoil. Many, perhaps most, Palestinians and Israelis would settle for such an arrangement. But not all – and it's they who cause trouble.
Among the Jewish population this minority knows very well that, even if Israel can come to some arrangement with the Palestinians allowing for the settlements along the Green Line to stay in Israeli hands (compensated by some territory in Israel's south that would allow a link between Gaza and the West Bank to create a contiguous Palestinian state), isolated settlements in the territory like Itamar would have to go.
These remote settlements are vulnerable to attacks. Itamar has suffered from Palestinian terrorist raids in the past. Though, after the latest incident, aspersions are being cast on the security arrangements there that allowed two Palestinian terrorists to infiltrate and apparently spend some three hours in the settlement undetected, the overall isolation remains an almost insoluble problem.
It seems that such settlements tend to attract particularly militant settlers who now are likely to rouse the public in Israel and make it more difficult for Netanyahu to sue for peace. Needless to say, I don't know what he thinks and wants, but judging by his general attitude, he may use the situation to show the world, particularly the Americans, that in view of the outrage Israelis feel, it's impossible at present to restart negotiations. If that happens, extremists on both sides will have had their way – once again. The first sign:  Israel is deciding to accelerate settlement construction throughout the West Bank.       
*
*
Rabbi Marmur is spiritual leader emeritus of Holy Blossom Temple in Toronto.  He now divides his year between Canada and Israel.  He may be contacted at dow.marmur@sdjewishworld.com
Short URL: http://www.sdjewishworld.com/?p=15476
Posted by
admin
on Mar 13 2011. Filed under
AAA--Israel & Mideast
,
Marmur_Dow_Rabbi
. You can follow any responses to this entry through the
RSS 2.0
. You can leave a response or trackback to this entry