Maimuna: A holiday for reaching across the ethnic divide

By Rabbi Dow Marmur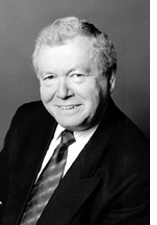 JERUSALEM — The festival of Maimouna was brought to Israel by the Jews from Morocco. There're several theories about its origin, none of which is convincing. But that hasn't stopped it from becoming a national event in the country, celebrated by Jews from many different backgrounds. It starts the same evening as Pesach ends and continues throughout the following day. Politicians, not least those of Ashkenazi background, use it as an opportunity to rally potential voters from across the ethnic divide.
One of the early guests this year, perhaps in search of a photo op, was Isaac Herzog, one of the candidates for the leadership of Labour. Wikileaks revealed recently that he had made pejorative remarks about Amir Peretz, another contender, implying that a reason for the latter's many shortcomings may be his Moroccan background. As Herzog denied ever having said it, the two have made up and now he came to set the record straight. His gesture was warmly accepted by the founder and president of the World Federation of Moroccan Jews, Sam Ben Shitrit.
Every year Maimouna has a theme. This year it's about welcoming strangers of whom there are many nowadays, because of the constant stream of refugees that seek asylum in Israel. Implied in this choice is a sharp attack on Shas. Though it's said to be "the Moroccan party" because the families of many of its leaders and voters originated there, its leader Eli Yishai as minister of the interior is the one who is doing his utmost to stop refugees from coming and finding ways of expelling those who are here.
In an interview in Ha'aretz, Ben Shitrit is explicit about his disappointment with the party that's supposed to represent the interests of his people. Implicit in the criticism is his support for Yisrael Beiteinu, "the Russian party" led by Avigdor Lieberman which – not as champions of liberal Judaism but as defenders of many of its voters who're not considered to be halakhically Jewish – is seeking easier ways to accept them as Jews. Though there're no indications of sinister motives, I wouldn't be surprised if behind it all there's an attempt by Lieberman to penetrate Israel's Oriental Jewish community.
Israel has been in existence for more than six decades. By now the majority of its citizens have been born as Israelis. Nevertheless, the ethnic divide within the Jewish population (!) is a reality reflected in many walks of life.
The divisions within the ultra-Orthodox community are manifest not only in the two chief rabbis, one Ashkenazi/Occidental and one Sephardi/Oriental, but also on the ground. For example, not long ago the media reported that Ashkenazi parents in an ultra-Orthodox school refused to send their daughters because it would compel them to mix with Sephardi girls. Even in secular state schools, where integration has ostensibly been complete, Ashkenazi students I know complain about the attitude and behaviour of their Sephardi counterparts. What happens at school is bound to happen even more elsewhere.
Though more than half of Israel's population is of Sephardi origin, to date we haven't yet had a Sephardi prime minister. The army is much better at it and several chiefs of staff had come from Oriental families.
Maimouna is supposed to help in the process of integration by showing off Moroccan-Jewish culture. Much of it seems to express itself in delicious, for Ashkenazi palates, exotic cooking. For the sake of Israel's future, let's hope that it'll work.
*
Rabbi Marmur is spiritual leader emeritus of Holy Blossom Temple in Toronto.  He now divides his year between Canada and Israel.  He may be contacted at dow.marmur@sdjewishworld.com
Short URL: http://www.sdjewishworld.com/?p=16756
Posted by
admin
on Apr 26 2011. Filed under
AAA--Israel & Mideast
,
Marmur_Dow_Rabbi
. You can follow any responses to this entry through the
RSS 2.0
. You can leave a response or trackback to this entry