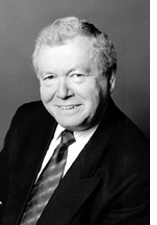 By Rabbi Dow Marmur
JERUSALEM–Though the full interview with President Shimon Peres will only appear in the Friday supplement of Ha'aretz, there's enough there in today's front page trailer (also in the English edition) to warrant responses. Indeed, already the early morning hours had several from readers and more can be expected. I don't feel qualified to offer a critique but I cannot resist the opportunity to suggest a hopeful reading.
1. Contrary to the vacuous mantra inculcated by the political right-wing and its hangers-on, Mahmoud Abbas is a partner for peace!!! Peres says he had many conversations with him and knows what he's talking about. Let's believe him this time.
2. Prime Minister Binyamin Netanyahu has known about these conversations, which suggests that he's not opposed to them, even though his approach seems to be different: instead of talking Palestinian state now, according to Peres, Netanyahu wants to help the Palestinians to create an economic and security infrastructure to be ready for statehood at some future time. This may mean tactics, not ideology.
Behind the tactics may be the idea that a stable economy and a stable police force will prevent Hamas from taking over, but it may also be Netanyahu's way of postponing the decision to some unspecified future time. He probably knows that a peace agreement with the Palestinians would mean dismantling at least some (perhaps even many) settlements. In the present climate inIsraelthat may mean civil war.
3. But whatever Netanyahu's reasons, the approach obviously strengthens the hand of the Prime Minister of the Palestinian Authority Salem Fayyad who has been largely responsible for the enormous strides in improving the living conditions of the Palestinians. (I don't know why Fayyad wouldn't meet with Netanyahu the other day.) 
4. The article in today's paper suggests that Peres believes that the reason why Netanyahu is reluctant to negotiate is because he has too many right-wingers in his government. It's not sufficiently balanced, says the President. That's why Israel needs a unity government. This is perhaps the most important part of the interview.
I read it as criticism of Tsipi Livni, until recently the leader of Kadima that was also Peres' party before he became President. Had she not been a prima donna three years ago, when she could have joined the Netanyahu government, though not as Prime Minister, the composition of that government would have been different. She may even have remained Foreign Minister, which she was quite good at, and the country would have been spared the present incumbent.
5. That's why the Peres interview carries a message of hope. Livni's successor, Shaul Mofaz has already indicated that he'd join the government. Though, according to predictions, Kadima will lose mandates in the next election, it may still be enough to change the present balance, especially as its new rival – the party Yair Lapid intends to create – has already indicated that it'll join a unity government.
Though I normally find it difficult to look cheerfully at the future of Israeli politics, the Peres interview brings hope. It suggests that Netanyahu is in favour of Peres' conclusions; otherwise the President wouldn't have said what he said.
This doesn't mean that we should stop worrying, but it does offer enough reasons to celebrate Israel's 64th birthday with gusto, good cheer and in hope.
*
Rabbi Marmur is spiritual leader emeritus of Holy Blossom Temple in Toronto.  Now dividing his time between Canada and Israel, he may be contacted at [email protected]