Yishai squanders Israel's Goldstone opportunity

By Rabbi Dow Marmur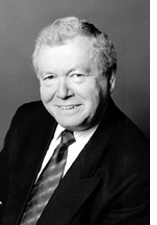 JERUSALEM-The late Abba Eban's oft-quoted description of the Arabs as never missing an opportunity to miss an opportunity can also be applied to the government of Israel. The now public interaction between Richard Goldstone, who's in the news again, and Israel's Minister of the Interior Eli Yishai, who seems to want to be in the news, shows it.
Following Goldstone's recent and by now famous article in the Washington Post in which he wrote that, had he known then what he knows now about the conduct of the IDF in the Gaza war, he wouldn't have judged Israel as harshly as he did in his report, Israel rightly saw it as a great public relations coup. Prime Minister Netanyahu called a hasty press conference to remind the media that "we told you so." He even, this time probably too hastily, called for the UN to scrap the Goldstone Report.
Indeed, since then more subtle diplomatic steps have been taken at least to persuade the US to help to put the report on the scrap heap. President Peres is said to have done his share both in his talk with President Obama and at his meeting with the UN Secretary General. Israeli embassies are working on it in many places.
But that wasn't enough for Yishai. He telephoned Goldstone, ostensibly to invite him to Israel and particularly to visit Sderot, the town most affected by the Qassam rockets that led to the Gaza war. As Yishai doesn't speak English and Goldstone doesn't speak Hebrew, the mind boggles what kind of conversation it could have been, even though an interpreter was present.
Perhaps to show himself up as a greater statesman than Netanyahu and Peres – more scope for mind boggling – Yishai reported the conversation by saying that Goldstone was about to rescind his report. When Goldstone heard about it, he was scandalized and insisted that he never said anything of the kind. He telephoned Yishai asking him to retract his version of the conversation. Yishai hesitated long enough to force Goldstone to go the media and deny the whole thing.
The kindest that can be said about the incident is that it was a misunderstanding because of language, but judging by the record of Israeli politicians, there was probably more to it, though I wouldn't dare speculate as to what that "more" may be. However, it seems obvious that in any mature democracy, if a government minister acted the way Yishai did, the prime minister would have either forced him to make an abject public apology or have him fired. But as Israel is an adolescent, not a mature, democracy, nothing of the sort is likely to happen because it would jeopardize the coalition.
What has happened, though – and that brings us to the missed opportunity – is that much of Israel's public relations advantage has now been dissipated. Goldstone himself confirmed it when he said that he would under no circumstances recommend that his original report be scrapped.
Yishai normally doesn't act on his own but according to instructions from the God-Father (two words) of his Shas party, Rabbi Ovadiah Yosef. It's, therefore, reasonable to speculate that the rabbi's "boy" will be rewarded with another blessing.
All this is, of course, a function of a dysfunctional coalition. Some coalition governments may work and even be wholesome, but Israel's never is. In fact, it's a prescription for paralysis in which both Israelis and their neighbours are the victims.
*
*
Rabbi Marmur is spiritual leader emeritus of Holy Blossom Temple in Toronto.  He now divides his year between Canada and Israel.  He may be contacted at dow.marmur@sdjewishworld.com
Short URL: http://www.sdjewishworld.com/?p=16196
Posted by
admin
on Apr 7 2011. Filed under
AAA--Israel & Mideast
,
Marmur_Dow_Rabbi
. You can follow any responses to this entry through the
RSS 2.0
. You can leave a response or trackback to this entry